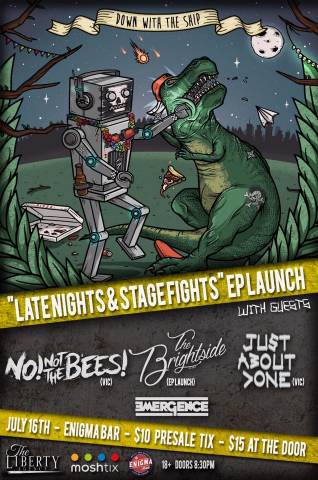 We'll be launching our new EP "Late Nights & Stage Fights" on July 16th at Enigma, Adelaide.
Supporting us on the night are:
No! Not The Bees (Melbourne, Vic)
Just About Done (Melbourne, Vic)
The Brightside
Emergence
Tickets are only $10 pre-sale available from us or the other local bands, or alternatively head over to moshtix! They will be $15 at the door.
We also have some great pre-order Merch Specials atm, check out our Facebook page https://www.facebook.com/downwiththeshipaus/ for details